Our whole house reverse osmosis systems can be used to purify city treated water applications to provide the highest water quality at every tap. Our whole home RO units are also specially designed to filter problematic well water containing one or more of the following contaminants: brackish water, arsenic, silica, nitrates, heavy metals, chromium, sulfates, chlorides, sodium, fluoride, organic chemicals, high total dissolved solids, and more. We can also provide custom whole house systems for river, pond, sea water, and bore hole water sources where premium water purification is desired.
Quality Assurance: Our engineers have held to the goal of over build and over design. That is why we are not surprised at how long the RO membranes last in our systems and how few calls we get about premature pump or other system failures. It's also why we primarily use stainless steel in our structures instead of aluminum or powder coated mild steel. It costs a bit more but the benefits in durability and reliability are well worth it!
Our specialty has been providing custom RO systems to handle brackish water with extremely high total dissolved solids (TDS). Our most notable whole house RO projects include: Nebraska Feed Water TDS 14,714ppm; after our RO System 188ppm -Montana Feed Water TDS 5,866ppm; after our RO system 79ppm - California Feed Water TDS 10,200ppm; after our RO system 175ppm - Wyoming Feed Water TDS 6,304ppm; after our RO system 149ppm - Nevada Feed Water TDS 2,200ppm, after our RO system 52ppm - Texas Feed Water 8,485ppm; after our RO system 122ppm - New Mexico Feed Water TDS 3,600ppm (mostly Sulfate at 2,100ppm); after our RO system 36ppm.

Small Compact Size High Performance Whole House Reverse Osmosis System
From 400gpd to 1500gpd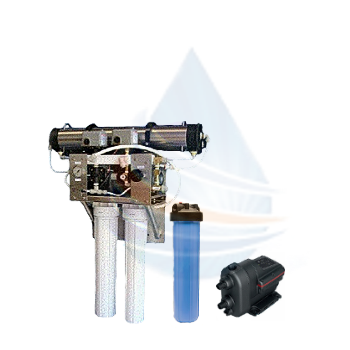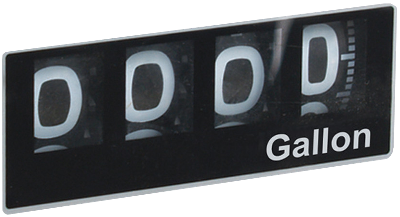 Limited Time Offer: FREE Water Totalizing Meter Now Included! Our reverse osmosis totalizing meters accurately displays how many gallons of water you are using, making it easier for you to monitor your daily water use and track how many galllons are running through the filters. Water Totalizing Meter is included with every Whole House RO Package listed below!
*Offer valid on orders made after 4/01/18 - This offer will end without notice.
Package #
Gallons Per Day
(GPD)
Recovery (%)
Waste:Product
Power
Price

TSM-400
Whole House RO Package


400gpd
1-2 Person Household
50%
1:1 Low Waste Ratio!
110v
View Special
Package Price

TSM-800
Whole House RO Package


800gpd
1-4 Person Household
50%
1:1 Low Waste Ratio!
110v
View Special
Package Price

TSM-1200
Whole House RO Package


1,200gpd
1-6 Person Household
50%
1:1 Low Waste Ratio!
110v
View Special
Package Price

TSM-1500
Whole House RO Package


1,500gpd
1-8 Person Household
50%
1:1 Low Waste Ratio!
110v
View Special
Package Price
TSM Whole House Reverse Osmosis Water Purification Package Features
4 Packages To Choose From: 400gd, 800gpd, 1200gpd, 1500gpd Reverse Osmosis Systems (Stainless Steel)


Includes: Attached High Capacity Pretreatment For Chlorine, Sediment, VOC's, Insecticides, Pesticides, Herbicides
Includes: Reverse Osmosis Fast Flush - Helps extend the life of the RO membrane.
Includes: Post Remineralizer Filter - Protects copper plumbing by adding a small amount of minerals back to your water.
Includes: Float And Float Switch - Saves water and energy by shutting off RO when storage tank is full.
Includes: Repressure/Delivery Pump - Delivers pressurized water from the storage tank to your taps.
Includes: Portable TDS Water Quality Monitor - Allows you to test the TDS before and after the RO system.
Includes: NEW! Drinking Water Test Kit - Test your water for lead, pesticides, Coliform bacteria, and more.
Includes: Portable Water Leak Detector - Monitors and detects water leaks.
Includes: *3 Year Replacement Carbon & Sediment Prefilter Package
Includes: Free Shipping within the Continental US
*A spearate storage tank is required to store and deliver purified water to your home. Choose from our selection or source your own storage tank locally!

Not convinced yet? Check out everything our Whole House RO Packages have to offer here>>>

State Of The Art Stainless Steel TSM RO Series
TSM Series - TSM Stainless Steel Reverse Osmosis Systems are ideal for minimum footprint water filtration uses. They are also perfect for whole house home use, craft beer breweries, food preparations operation, rinsing water, misting and humidification systems, coffee shops, cafes, restaurants, car washes, spot-free rinses, labs, small businesses, greenhouses, organic growers and commercial water filtration. These units are compact, light, and are designed for easy access to all major system components. The TSM (RO) system is a compact, heavy duty stainless steel reverse osmosis water purifier for users requiring 400 to 1,500 gallons per day water production. As with all our purifier products, the TSM reverse osmosis systems are fully equipped with the instruments and controls needed for reliable long term operation and serviceability.
The TSM system design is optimized for space-saving wall mount installation. The four models; 400 GPD, 800 GPD, 1,200 GPD and 1,500 GPD all occupy the same very compact footprint. This allows flexibility in accommodating the limited space available in many residential households. Quick connect tube fittings on all system ports further simplifies installation and service. Most important, all TSM models incorporate the most reliable combination of proven reverse osmosis hydraulic design and state of the art Thin Film membrane elements to provide the long term performance expected by residential and commercial users alike.
RainDance Water Systems Reverse Osmosis Water Treatment Specialists - Running any of our RO systems at 100% duty cycle (24/7) will significantly shorten the life of the pump/motor so it is not recommended. Generally, these reverse osmosis systems will do well if run at 75% (3 hours on, 1 hour off for example) or less duty cycle. The usual sizing formula for a RO System is to make it twice the actual needed water flow. If the usage needs 400 GPD then a 800 GPD system would be appropriate. This also allows some excess system capacity in case the usage requirement rises later on. There isn't a big price different between our four TSM-RO models so our customers can feel safe knowing they have enough water without breaking the bank.
In almost all reverse osmosis applications, providing pretreatment for the feed water protects and extends the life of the RO membranes. While there are some exceptions, some type of pretreatment equipment is almost always used to protect the RO system and ensure optimum performance. We offer complete pretreatment capabilities that include iron filters, sediment removal, water softeners, chlorine filters, antiscalant systems, UV ultraviolet disinfection, and more.
TSM-RO Wall Mount Specifications